"Conservation Through Appreciation"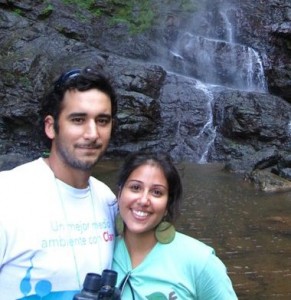 Founded in 2008 by two devoted Dominican nature lovers, Manny Jimenes and Oly Sang, Explora Ecotour is one of the only authentic providers of true ecotourism in the Dominican Republic.  The DR is home to  some of the world´s most spectacular beaches, virgin tropical rainforests,  vast dry desert regions, the tallest mountain range in the Caribbean, and is one of the most biologically diverse countries in the world.
Our educational nature tours feature most of the country´s national parks and scientific preserves, and are led by our experienced, passionate, local nature guides. Explora Ecotour is constantly supports local efforts to improve national environmental awareness and protection, and  is consistently working to benefit our national parks and their surrounding rural communities. In 2013 Explora Ecotour was named one of the 50 Greenest Companies in the Dominican Republic by Top Green Brands. In 2017 Explora Ecotour became a TripAdvisor Certificate of Excellence Winner for the 6th consecutive year.
Our Guides

Manny Jimenes
Ariel Contreras
Luis Jose Infanzon
Manny Jimenes and Olyenka Sang: Dominican owners and founders of Explora Ecotour, both are lifelong nature lovers that one day decided to devote themselves to their true passion: sharing and protecting the environment. Having grown up in different parts of the United States, they wanted to share with the world the unique biodiversity and natural beauty of the Dominican Republic. Manny is a Nature Conservancy trained nature guide and bird watching guide with many years of experience in the field, while Oly handles the administrative and logistical parts of the company.

Ariel Contreras: A passionate young environmental activist, photographer, traveler, and nature guide. Ariel is a fluent English speaking guide who has dedicated his life towards exhibiting and defending the amazing natural resources of the Dominican Republic.
Luis José Infanzón: Our resident scientist, Luis Jose is an extremely knowledgeable, Spanish speaking, local geographer and nature guide. He is also a dedicated environmentalist participating in several local conservation initiatives and has worked in the past with the Dominican government's Ministry of Natural Resources. Lovingly known as the "human encyclopedia".

*Our team is fully certified in first aid response by the Red Cross.
Reservations or more info:
E-mail info@exploraecotour.com (Best way to contact us)
Offices +1-809-567-1852 ; Gustavo Mejia Ricart No.43  Suite 209, Naco, Santo Domingo, Dominican Republic (Open 9 AM – 5PM US EST,  Monday through Friday)
Our Spanish website: www.exploradominicana.com