Explore all the amazing natural treasures that Saona Island has to offer, the largest island in Dominican waters. This is a beautiful destination that is enjoyed by millions of tourists year round. Most of the visitors are only shown a very small portion of the island, however, our sustainable nature tour takes you off the beaten path to discover virgin beaches, mangrove forests, coastal lagoons, enjoy an amazing lunch at the sleepy fishing village of Mano Juan, visit a local turtle conservation center, take a dip in an amazing sand bar in the middle of the ocean and more.
(Approximately 1.5 hours travel time)
FULL DAY NATURE TOUR (Approximately 8 hour tour)
Nature Tour Includes: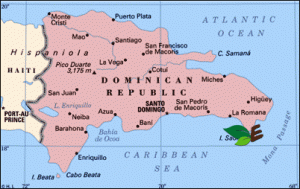 -Experienced, English speaking nature guides
-Transportation in comfortable private vehicle
-Boat tour to and around Saona Island
-Visit to beautiful mangroves surrounding the park
-Visit to Marine Turtle Sanctuary on the island
-Visit and freetime at local fishing village at Manojuan
-Visit to numerous beautiful virgin beaches
-Visit to Flamingo Saltwater Lagoon
-Visit to Palmillas "natural pool" (opportunity to bathe in the middle of the ocean on an amazing sand bar)
-Delicious fresh seafood lunch prepared by the locals of Mano Juan
-Refreshments and snacks: Water, Soda, Juice, Cookies
Private tour pricing:
*Kids age 10 and under travel free.  (2 adult minimum)

2 person private tour: USD $320 per person

3  person private tour: USD $220 per person
4  person private tour: USD $170 per person
5 person private tour: USD $140 per person
6 person private tour: USD $120 per person
7  person private tour: USD $110 per person
8 person private tour: USD $99 per person
9 or more person private tour: Contact us
*Tour begins at 8:30 AM
*People of all ages can participate, difficulty level of 1 (easy)
Reserving this tour
PLEASE VERIFY TOUR AVAILABILITY BY CONTACTING US FIRST. PROCEED TO PAY 25% OF THE TOTAL BALANCE ONLINE AS SOON AS POSSIBLE. THE REMAINING 75% CAN BE PAID IN CASH THE DAY OF THE TOUR (USD, EUR, OR DOP).